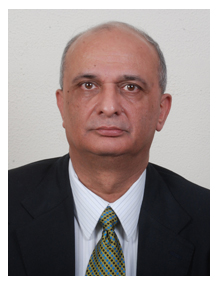 Mr. Rakesh Kapur is the Jt. Managing Director and CFO, Indian Farmers Fertiliser Cooperative Ltd (IFFCO), which is the largest fertilizer Cooperative in the world with a turnover of USD 5.00 Billion (2011-12). Apart from planning, managing and monitoring the Finance and Accounts related functions of IFFCO, he has also been extensively involved with all the new Projects, Acquisitions, Joint Ventures and Diversification initiatives of IFFCO from their stage of inception.
Mr. Rakesh Kapur is an ex-Indian Revenue Service Officer (1978 Batch) who has held various senior assignments in Government of India, which included Joint Secretary (Commercial), Telecom Regulatory Authority of India (TRAI); Director in the Ministry of Chemicals & Fertilizers, Additional Assessor & Collector, Municipal Corporation of Delhi apart from the postings in the Income Tax Department.
Mr. Rakesh Kapur is also the Managing Director, IFFCO Kisan SEZ Ltd (IKSEZ), which is a wholly owned subsidiary of IFFCO.
Born on September 26, 1954, Mr. Kapur holds B.Tech. Degree in Mechanical Engineering (in First Class with Distinction) from Indian Institute of Technology (IIT), New Delhi and a Post Graduation in Management. He has traveled widely and participated in various national and international Seminars / Conferences, and presented papers on different subjects. He is a Director on the Boards of a number of Indian / Overseas Companies.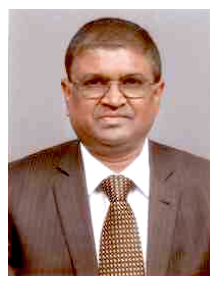 Mr.Rajashekharaiah
CEO IKSEZ
Mr.Rajashekharaiah is the CEO of IKSEZ since March01,2008. Before that he has been the Head of the IFFCO's Phulpur unit since 15 July 2005. He has done B.Tech (Chemical Engineering) from NIT Warangal and M.Tech (Maintenance Engineering & Management) from IIT Chennai. He has done M.B.A (Financial Management) from Loyala Institute of Business Administration, Chennai.
He played a pivotal role in successful completion of Rs.1190 Crore IFFCO Phulpur Expansion Project within the budgeted cost and time. He was also instrumental in the completion of Aonla Project at a cost of Rs.696 Crore and Aonla Expansion Project at a cost of Rs.980 Crores within the time lines. He has worked in different areas and his experience encompasses all the areas of an Organisation. He has travelled across the Globe and his recent visits include business trips to USA, Israel and Netherlands. He is Energetic, Compassionate and has the ability to derive the best of capabilities from the available resources.